We are a small group of passionate animal advocates that specialize in the humane capture and rescue of stray, fearful and injured animals from the streets of Phoenix AZ and the surrounding desert. We also assist pet owners as well as other rescue groups recover their lost animals.
We provide our animals with a safe place to decompress, learn to trust and receive medical treatment until they are ready to find a forever home. Our animals are altered, vaccinated and microchipped prior to going to their new homes. Animals that we take in are typically more difficult to place due to being fearful and high flight risks. Our animals require special adopter who are patient, diligent and very precautionary in order to keep our "trap dogs/cats" safe.
These animals are our passion and we will always do what is best for every animal that crosses our path.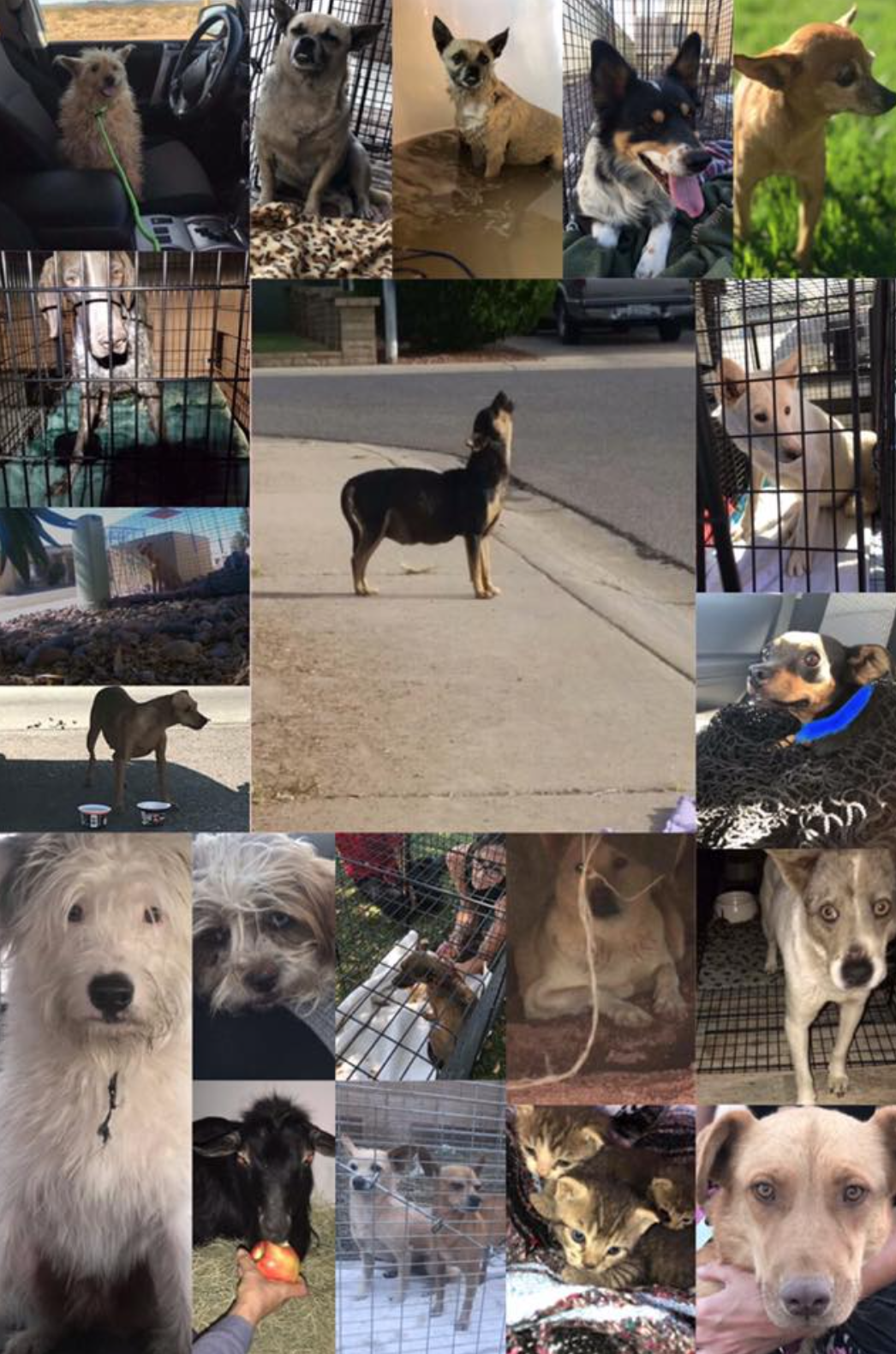 How You Can Help
We are a 501(c)(3) non profit. We rely completely on our own personal income and donations.