We are a small group of passionate animal advocates that specialize in the humane capture and rescue of stray, fearful and injured animals from the streets of Phoenix AZ and the surrounding desert. We also assist pet owners as well as other rescue groups recover their lost animals.
We provide our animals with a safe place to decompress, learn to trust and receive medical treatment until they are ready to find a forever home. Our animals are altered, vaccinated and microchipped prior to going to their new homes. Animals that we take in are typically more difficult to place due to being fearful and high flight risks. Our animals require special adopter who are patient, diligent and very precautionary in order to keep our "trap dogs/cats" safe.
These animals are our passion and we will always do what is best for every animal that crosses our path.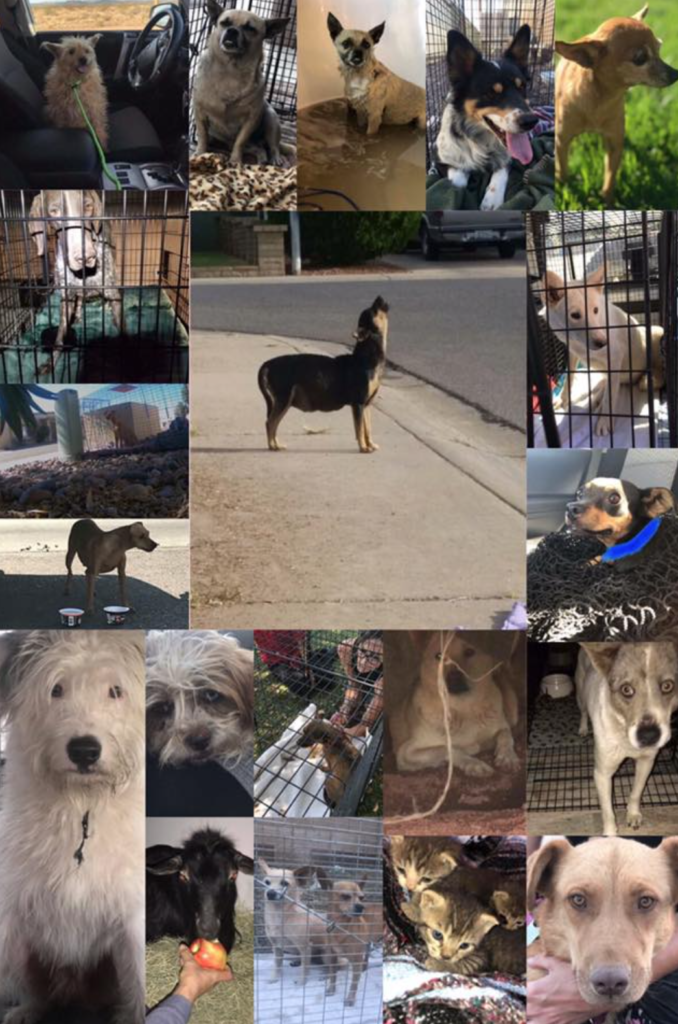 We found our way to tracking and trapping when we saw the need for it in Maricopa County. Every day in this country thousands of dogs are lost or displaced due to circumstances out of their control. In Maricopa County these numbers are staggering. Every day we receive 20-50 contacts about animals in need. Unfortunately many of these animals end up at local animal shelters or roaming the streets unable to be caught. The euthanasia rates for shelters in this country are heartbreaking.
Many of these dogs are fearful and under socialized which significantly increases their chance of dying on the streets or from euthanasia.
Our goal is to not only track and trap lost dogs but to trap and rescue these "forgotten dogs" who are tossed away by society.
The majority of our unclaimed stray dogs are adopted out through Sky Sanctuary or our rescue partners. With love, home checks and in depth applications we assure that they have the most amazing forever homes.